If you have a passion for home decor and a keen eye for style, starting a home decor boutique may be the perfect business venture for you. With the right planning, creativity, and marketing strategies, you can turn your passion into a successful business. In this article, we will guide you through the process of starting your own home decor boutique.
1. Understanding the Home Decor Industry
The home decor industry is a rapidly growing market that includes a wide range of products such as furniture, lighting, textiles, accessories, and more. The industry is highly competitive, with both established brands and small businesses vying for customers' attention.
2. Researching the Market
Before starting a home decor boutique, it's important to research the market to determine the demand for your products, potential competition, and pricing strategies. You can gather this information through online research, attending trade shows, visiting other home decor stores, and conducting surveys or focus groups.
3. Identifying Your Target Audience
Knowing your target audience is essential for creating a successful business. Identify the demographic, psychographic, and geographic characteristics of your ideal customer, such as age, income, interests, and location. This information will help you tailor your products, marketing messages, and store design to meet their needs and preferences.
4. Choosing a Business Name and Legal Structure
Choose a unique and memorable business name that reflects your brand and appeals to your target audience. Decide on a legal structure for your business, such as a sole proprietorship, partnership, LLC, or corporation. Consult with a lawyer or accountant to determine the best option for your business.
5. Registering Your Business and Obtaining Necessary Permits and Licenses
Register your business with your state and obtain necessary permits and licenses, such as a sales tax permit, zoning permit, and occupancy permit. Failure to obtain the required permits and licenses can result in fines or legal action.
6. Creating a Business Plan
A business plan is a roadmap for your business that outlines your goals, strategies, and financial projections. It should include an executive summary, market analysis, company description, product and service offerings, marketing and sales strategies, financial projections, and management structure.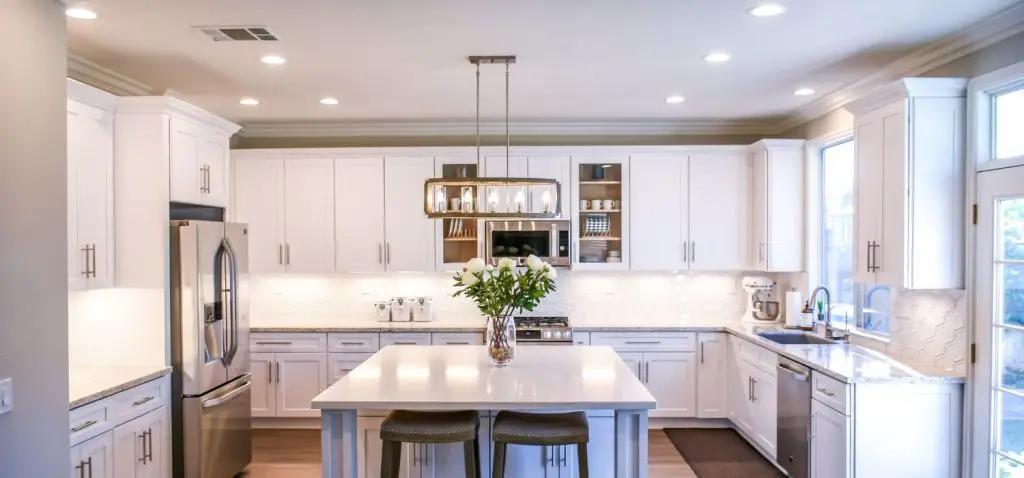 7. Establishing a Budget and Obtaining Funding
Determine the startup costs for your business, including inventory, rent, utilities, marketing, and legal fees. Create a budget and seek funding sources, such as loans, grants, or investors. Consider crowdfunding platforms or peer-to-peer lending as alternative funding options.
8. Sourcing and Purchasing Inventory
Research suppliers and wholesalers to source and purchase your inventory. Consider factors such as price, quality, delivery time, and minimum order requirements. Negotiate with suppliers to get the best deals and discounts.
9. Designing Your Store and Creating an Inviting Atmosphere
Design your store to create an inviting and cohesive atmosphere that reflects your brand and appeals to your target audience. Consider factors such as lighting, color scheme, layout, and displays. Incorporate unique design elements, such as statement
How to Start a Home Decor Boutique (Continued)
10. Setting Up an Online Store
In today's digital age, having an online presence is crucial for any business. Create a user-friendly website or online store to showcase your products, allow customers to make purchases, and offer shipping and delivery options. Ensure that your website is optimized for search engines to increase visibility and drive traffic to your site.
11. Developing a Marketing Strategy
A solid marketing strategy is key to reaching your target audience and driving sales. Consider social media platforms, email marketing, paid advertising, influencer partnerships, and community outreach events. Use analytics tools to track the success of your marketing efforts and adjust your strategy as needed.
12. Hosting Events and Promotions
Hosting events and promotions is a great way to attract new customers and build brand loyalty. Consider hosting product launch parties, workshops, or seasonal promotions. Collaborate with other local businesses or influencers to reach a wider audience.
13. Providing Exceptional Customer Service
Providing exceptional customer service is crucial for building a loyal customer base. Train your staff to be knowledgeable, friendly, and helpful. Respond promptly to customer inquiries and feedback, and strive to exceed their expectations.
14. Monitoring and Analyzing Your Business Performance
Regularly monitor and analyze your business performance to identify areas for improvement and track progress towards your goals. Use tools such as financial statements, customer feedback, and sales data to measure success and adjust your strategies accordingly.
15. Expanding Your Business
As your business grows, consider expanding your product offerings or opening additional locations. Continue to stay up-to-date on industry trends and adjust your strategies to stay competitive.
In conclusion, starting a home decor boutique requires careful planning, research, and creativity. By understanding the industry, identifying your target audience, creating a strong brand, and implementing effective marketing strategies, you can turn your passion into a successful business. Remember to focus on providing exceptional customer service and monitoring your business performance to ensure long-term success.
FAQs
How much money do I need to start a home decor boutique?
The startup costs for a home decor boutique can vary depending on factors such as location, inventory, and marketing strategies. It's important to create a budget and seek funding sources before starting your business.
How do I source inventory for my home decor boutique?
Research suppliers and wholesalers to find high-quality and unique products for your store. Consider attending trade shows or networking with other business owners in the industry.