Introduction
Selecting the right outdoor fabric is essential for creating durable and stylish outdoor spaces. Perennials Fabric and Sunbrella are two prominent brands known for their high-quality outdoor fabrics that are designed to withstand the elements while maintaining aesthetic appeal. In this article, we'll compare Perennials Fabric and Sunbrella, exploring their materials, durability, design options, ease of maintenance, and customer satisfaction. By the end, you'll have the knowledge to choose the best outdoor fabric for your needs.
Perennials Fabric: Luxury Outdoor Elegance
Perennials Fabric is renowned for its luxurious outdoor fabrics that seamlessly blend comfort and style. Their fabrics are designed to endure various weather conditions while maintaining a soft and inviting texture. Perennials offers a wide array of design options that cater to different aesthetic preferences.
Sunbrella: Trusted Outdoor Performance
Sunbrella is a trusted name in outdoor fabrics, known for its durability and resilience. Their fabrics are engineered to resist fading, mold, and mildew, making them ideal for outdoor use. Sunbrella fabrics are available in an extensive range of colors and patterns to suit various design tastes.
Fabric Materials: Perennials Fabric
Perennials Fabric uses high-performance materials such as solution-dyed acrylic and olefin. These materials contribute to the fabric's resistance to stains, fading, and mold growth. The fabric's soft touch and elegant appearance make it a popular choice for upscale outdoor spaces.
Durability and Longevity: Sunbrella
Sunbrella fabrics are engineered for durability and longevity. The fabric is solution-dyed acrylic, which means the color is integrated into the fibers during the manufacturing process. This results in excellent color retention and resistance to fading, even when exposed to harsh sunlight.
Design Variety: Perennials Fabric
Perennials Fabric offers a wide range of design options, including solid colors, intricate patterns, and textures. Their fabrics are designed to be versatile, allowing you to create cohesive outdoor environments that reflect your personal style.
Design Possibilities: Sunbrella
Sunbrella provides a vast selection of design possibilities, catering to both traditional and contemporary aesthetics. From vibrant solids to subtle textures, Sunbrella fabrics empower you to bring your outdoor design vision to life.
Fade Resistance: Perennials Fabric
Perennials Fabric is known for its fade-resistant qualities. The solution-dyed acrylic fibers ensure that the colors remain vibrant even after prolonged exposure to sunlight, ensuring your outdoor space retains its allure over time.
UV Protection: Sunbrella
Sunbrella fabrics offer excellent UV protection, blocking out harmful ultraviolet rays. This feature not only safeguards the fabric's colors but also provides a safe and comfortable outdoor environment for you and your guests.
Ease of Cleaning: Perennials Fabric
Perennials Fabric is designed for easy maintenance. Most spills and stains can be cleaned with mild soap and water, allowing you to enjoy your outdoor space without worrying about accidental messes.
Stain Resistance: Sunbrella
Sunbrella fabrics are also known for their stain resistance. The fabrics are treated to repel liquids and prevent stains from setting in. This feature ensures that your outdoor furniture remains looking fresh and clean.
Customer Satisfaction: Perennials Fabric
Customer satisfaction with Perennials Fabric often revolves around the luxurious feel of the fabric and its enduring quality. Customers appreciate the fabric's ability to withstand outdoor elements while maintaining its aesthetic appeal.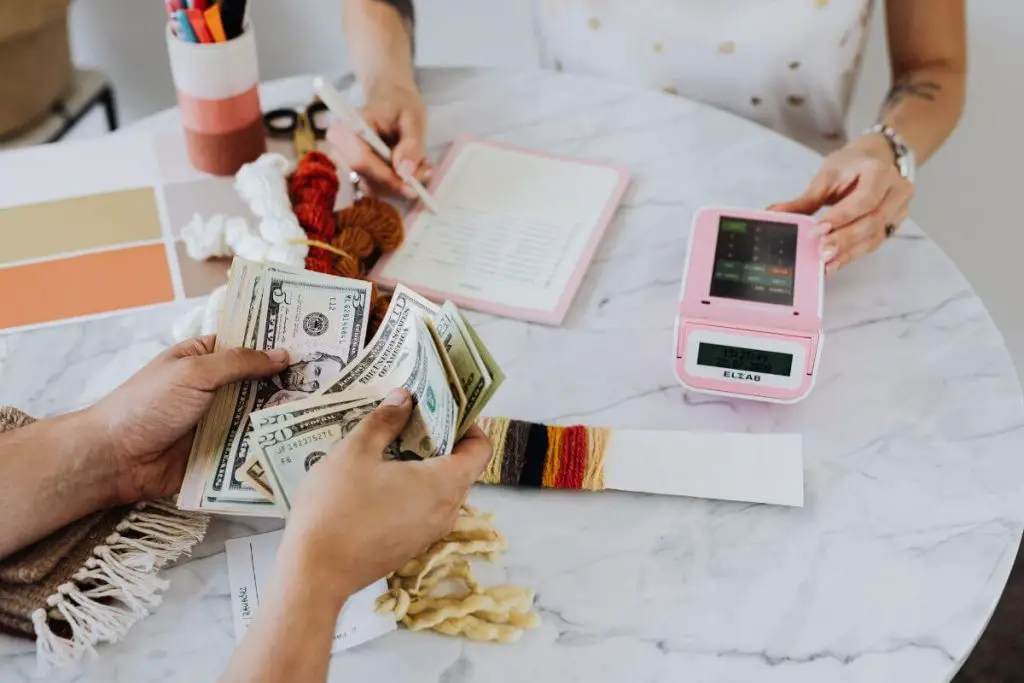 Sunbrella: User Experiences
Customers of Sunbrella fabrics often express satisfaction with their durability, fade resistance, and ease of cleaning. Sunbrella fabrics are a popular choice for outdoor furniture and accessories due to their trusted performance.
Choosing Your Ideal Outdoor Fabric
The choice between Perennials Fabric and Sunbrella depends on your preferences and priorities. If you value luxurious texture and elegant designs, Perennials Fabric might align with your vision. On the other hand, if you prioritize durability and trusted performance, Sunbrella could be the perfect outdoor fabric choice for you.
Conclusion
Both Perennials Fabric and Sunbrella offer exceptional outdoor fabric options, each with its own set of strengths. By considering factors such as fabric materials, durability, design variety, and maintenance, you can confidently choose the fabric that will enhance your outdoor spaces and withstand the test of time.
FAQs
Are Perennials Fabric designs suitable for upscale outdoor spaces?
Yes, Perennials Fabric offers a range of luxurious designs that can elevate the ambiance of upscale outdoor environments, adding both comfort and sophistication.
Do Sunbrella fabrics require special cleaning products?
Sunbrella fabrics can typically be cleaned with mild soap and water. While specialized cleaning products are available, regular maintenance can be accomplished with simple household supplies.
Are Perennials Fabric materials resistant to mold and mildew?
Yes, Perennials Fabric materials are designed to resist mold and mildew growth, contributing to the longevity and cleanliness of your outdoor furnishings.
Can Sunbrella fabrics withstand harsh weather conditions?
Yes, Sunbrella fabrics are engineered to endure various weather conditions, including exposure to sunlight, rain, and humidity. Their durability ensures that they remain in excellent condition over time.
Which brand offers a wider variety of design options?
Both Perennials Fabric and Sunbrella offer extensive design options. Your choice may depend on whether you prefer Perennials Fabric's luxurious textures or Sunbrella's wide array of colors and patterns.