If you are looking for a MIG welder for repairs or simply need it for your skills or DIY projects, you are at the right place!
In this article, we have compiled a perfect list of the best budget MIG welders for home use. After you've gone through the article, you'll know exactly which welder to get for yourself.
Give it a read and take your welding skill to the next level!
Top Best Budget MIG Welders to Buy for Home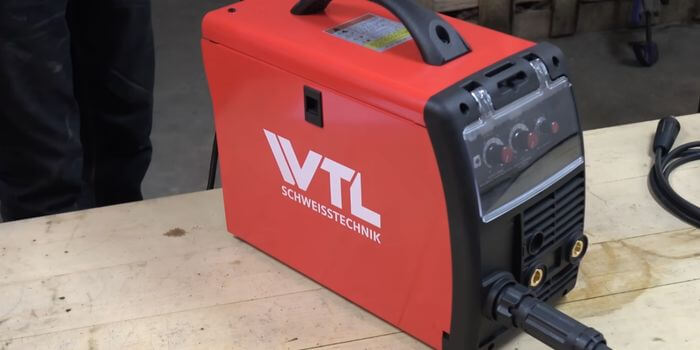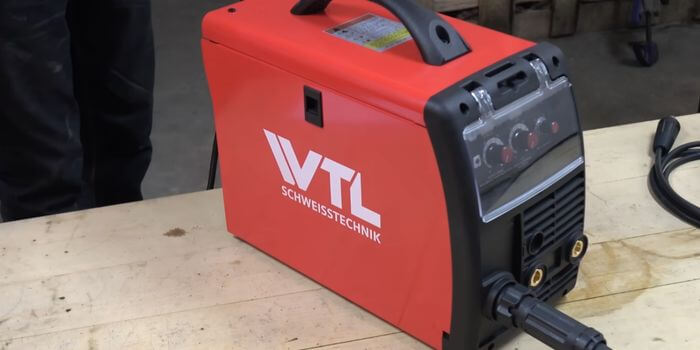 Below you will find some of the best MIG welders with the price ranges!
Under $300
Forney Easy Weld 261, 140 FC-i MIG Welder
This welder was made especially for home use. This machine is lightweight, and so it's very easy to carry. It has different applications, such as DIY projects, maintenance, repair, and metal fabrication.
And it also has adjustable voltage and speed control, which gives you the option to operate easily at home.
This one has an 8-inch MIG gun, 140 amp output, 8-inch ground clamp, 120-volt input, and a 20A-15A adapter.
With this machine, you can weld 24 gauges up to ¼ plates at once! You can get this easy-to-use model at around $229 only.
SUNGOLDPOWER MIG 150A Welder
If you are looking for the cheapest MIG welding machine to get basic welding works done, this machine would be the perfect match. Get this machine at around $150 only.
With a voltage range of 110V/60HZ, current of 80-150AMP, and adjustable power settings, you can get the welding done on mild steel plates and some of your outdoor welding. At the cheapest rate, you can get most of the basic stuff done.
Under $800
LINCOLN ELECTRIC K2185-1 MIG Welder
It allows you to operate it easily and can weld up to ⅛ plates.
And it is smaller in size, portable and needs a low skill level to operate, which makes it perfect for use at home.
Input voltage would be 115/160VAC and output 35 to 88A DC. This welding machine uses a gas nozzle, gas regulator, and hose for MIG welding. You can get this machine at around $437.22.
Hobart 500559 Handler 140 MIG Wire MIG Welder
If you really want to improve your welding skill and take it to the next level, buy this MIG welder as soon as you can!
This welder has five voltage controllers, runs on 115 volts, and can run flux core, steel, and aluminum wires.
The amperage range goes from 25 to 140, and the wire feed speed ranges from 40-700 IPM giving full control over the machine.
With this model, you can get almost everything done easily. You can get this machine at around $747, and it will be totally worth the money you spend.
Hobart 230V 190 MIG Welder
Simply put, this is a top-quality product at a reasonable price. Whether you are a professional or beginner, this one will provide you with everything you need. This one has a straightforward operation and can shift from 240V to 115V.
It has 5 positions of voltage setting, welds 24 gauges up to 5/16" and has amazing safety measures.
The light weight makes it easily portable too. And the best feature of this welder is that it has a built-in gas solenoid valve, which makes it one of the top-rated items on the market! You can get this thing at around $709 only.
Under $1200
Lincoln Electric PRO-MIG 180 Welder
This welding machine has all the professional qualities in it. It has 30-180 amp output range and input power – 208/230/1/60, 10-foot power cable, and wire feed speed range of 50-500 ipm.
And this machine is super adjustable, has the brass to brass gun connection for enhanced conductivity and gasless and MIG nozzles. You can get this one at around $969.
Miller Electric Millermatic 141 MIG Welder
This model is beginner-friendly, which also comes with some top qualities. It can weld 24 gauge – 3/16 in.
(0.8-4.8mm) mild steel, 120 Volt input power, auto spool gun detection, and a manual mode where you can manually set the parameters.
And this is especially easier to use at home because of its lightweight and adjustability. It has a special controller that can automatically set your machine to a proper parameter.
The smooth start technology provides a spatter free start, and the minimalist design of this welder is also very noticeable. You can get this thing at around $1019 only!
Over $1200
Lincoln Electric Power MIG 210 Mp #K3963-1
This lightweight, portable welder was made for home and small shops. Some of the best features include diamond core technology with arc action, push-and-turn digital control, and easy-to-operate display.
The input voltage range is 115/230/1/60Hz, and the wire feeding speed is 50-500 ipm. And the unique part is that you can use this model as not only MIG but also TIG and stick welders. Get this all-in-one welding machine at around $1547.
Hobart – 500553 Handler 210 MVP MIG Welder
This welding machine has some unique qualities to offer. It puts extra effort into safety which includes keeping the wire cold unless you pull the trigger, which is safe and easy to use.
As it is very easily adjustable, it allows you to control output parameters for enhanced performance and is spatter-free, so no worries about cleaning up! The input voltage range is 110/115/120 V – 220/230/240 V.
And this MIG welder can weld ⅜ inch mild steel and has a built-in gas welder. You can get this welding machine for around $1556.
Conclusion
MIG welding machines can be a great tool to begin or enhance your repairing skill. With the list we have above, you can find some of the best welding machines with various price ranges.
So grab the one you like, brush up on your skill and see the drastic improvement on your next DIY project at home!