Do you want to decorate your home but don't know where to start? Or maybe you're looking to freshen up your living room or bedroom without spending a fortune. In this post, I'll walk you through the process of how I decorate my home. If you follow along, you'll see that I've been able to decorate my house with less than $2,000. And I did it all by myself!
How to Start Decorating Your Home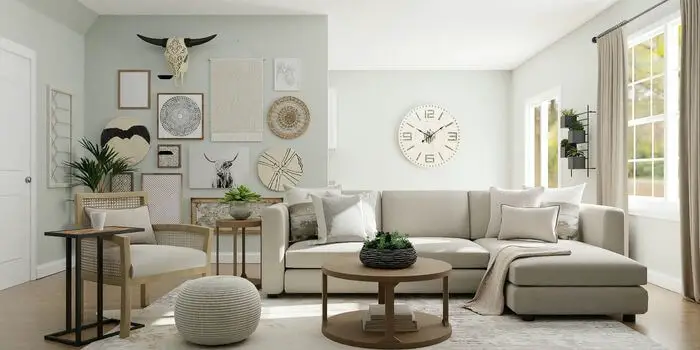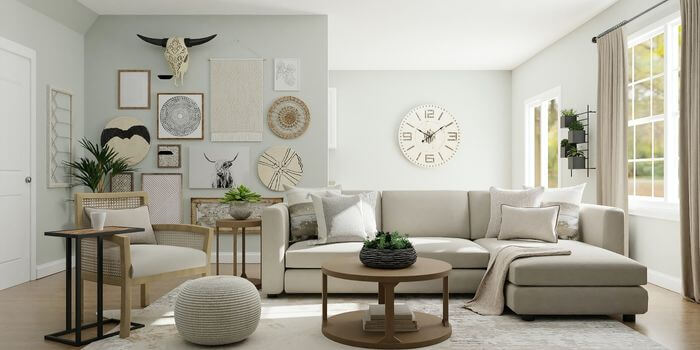 Create a Mood Board
Mood Boards are great ways to bring color and life into your home. A mood board is a visual tool that allows you to create a collage of the elements that you like. Whether you're redecorating a room or refreshing a look in your home, a mood board can help you stay focused.
1. Make a list of everything you like.
2. Start with what you love. Choose the colors, patterns and styles that you find appealing.
3. Add a few of your favorite pieces to your mood board.
4. Take your collage to a local craft store and purchase supplies.
5. Use the pictures on your mood board as inspiration to create something in the room.
6. Make sure the final look is one that you love.
7. Let the room speak for itself.
9. Enjoy your new space!
Determine the Style of Your Home
As a homeowner, you must have a style. You need to decide what your home needs to be, and what it should be. The first thing you should do is figure out what your home needs. Ask yourself these questions:
1. What colors are in my house?
2. How does my house look? Is it clean and neat? Does it have too much clutter?
3. Do I want my furniture to be different than my neighbors?
4. Does my house have enough storage space?
5. Does it have enough bathrooms?
6. Where is my room located? Is it in the back of the house, or is it near the front door?
7. Is my home a comfortable size?
8. What type of flooring do I have? Are there places that are uncomfortable?
You should consider what you like and don't like. Some people like bold colors and bright colors. Others like earth tones and neutral colors. Some people like antique furniture. You can make your home reflect your style.
Now that you have figured out your style, you need to determine what you want your home to look like. 
Select the Color Scheme
There are so many colors available. Before you decide what kind of color scheme you would like, you need to know what your own personal preferences are. This will help you to select a theme that you will enjoy and that fits your personality. Your personality will play a big role in the kind of color scheme you select. If you love orange, you might like orange walls. Orange makes your house look happy and bright. If you love green, you may want to have green paint on the walls of your room. If you prefer a classic style, you may want to use gray and white. Your personality will also influence your decision. What kind of color scheme do you want in your home? Think about the room you would like to decorate. Is it a bedroom or a living room? Is it a guest room or your child's room? Are you planning to have your bedroom be the only room in the house with a view? If you're not sure, ask your family members or friends. They can tell you what they think about the color schemes that they have seen.
Choose the Furniture
There are different types of furniture that can be used in your home. You can pick out the best one based on the room that you are going to decorate. Decide on the type of furniture that you would like. Consider the size of the room you are planning to decorate and what kinds of furniture you might need. For example, a small bedroom doesn't need a king-size bed, but it does need a bed. A large living room may need two desks or chairs instead of one. You may want to purchase a sofa that has several cushions on it. There are different kinds of furniture available. You can choose the best one that matches your needs. You may want to buy a piece of furniture if you have already decided what you want to have in the room. If not, you may not want to spend your money on buying something that you don't know what it will be used for. Be sure that the type of furniture you select can fit the space you have available. You may be able to find a used piece that you can get for a low cost.
Select the Flooring
The flooring of the room is very important. You can change the look and feel of the room depending on the flooring that you choose. The flooring will reflect your personal style and taste. You can select the type of floor that you prefer and what type of texture you want it to have. For example, you can select hardwood flooring that is shiny and has a nice wood smell. You can also pick carpet that is soft and warm. There are many types of flooring available.
You can buy your own flooring. If you do, you will be able to choose the kind of flooring that you like the best. You may want to buy laminate flooring that is attractive and easy to clean. You can also choose to have a hardwood floor that looks old-fashioned.
It is important that you check the quality of the flooring before you buy it. The price may be high, but the quality of the flooring is high. You can also look for discounts and bargains. You may be able to save on the flooring you buy.
Select the Wallpaper
If you want to select the kind of wallpaper that you would like to put on your walls, you should first make a decision regarding the color. This will make the wall look more appealing. You should think about the design of the wallpaper and whether it will fit in with the theme of the rest of the room. If you want a simple pattern, you can choose to have wallpaper that is plain. If you want to make a statement, you can choose a pattern that has bold colors. You can get a new look and feel in your home if you add new wallpaper. The new wallpaper will help you to create a new atmosphere in your house.
Choose the Lights
The next thing that you will want to do is choose the lights. If you have a large room, you can have chandeliers. These are decorative fixtures that look beautiful. Chandeliers can be expensive, but you should be able to find them at a reasonable price. If you want a very elegant look, you should get hanging lights. These are also decorative but they look good in smaller rooms. The other option is to get a pendant light. These are the most common lights that are found in homes. There are different types of pendant lights, but you should decide what you want before you buy them. If you don't want a lot of lights, you should choose a fixture with a single bulb. It will give the room a cozy feel. There are many different kinds of bulbs. Some people prefer warm bulbs. They are a great choice because they are easy to install. Other people prefer cool-toned bulbs. These bulbs are easier to control and they last longer than the warm bulbs.
Decorate the Entryway
You can add a warm glow to the entryway with a pendant light. If you want to make the entryway look bigger, you can add a chandelier. If you want something that has more dimension, you can put a mirror on top of the pendant light. A nice pendant light will give the entryway a more spacious feeling.
If you are looking for something that is simple and easy to put up, you can hang the pendant lights directly from the ceiling. You can also hang the fixtures from the middle of the wall. You can get a hanging fixture by buying one that has a pole.
When you are deciding which pendant lights you want, you should think about the space where you will be putting them. If you have a small entryway, you should choose a pendant light that is small. You should get a small pendant light if you don't have a lot of room to move around in the entryway. If you have a large entryway, you can use a long pendant light that hangs over the entryway.
Decorate the Living Room
If you want to add to your decor, you can add plants and flowers. This can be done with window boxes and hanging baskets. This can make your home look better. You can also hang items of art on the wall. When you are decorating the living room, you should take into consideration the colors in the room. If the color scheme of the room is very bold, you should choose items that are in a similar tone. This will allow you to create a harmonious whole. If you want to change the color of the room, you can add accessories and decorations in different colors. You can buy accent pieces for the room. You can also decorate the walls of the room with paintings. Paintings can help make the room look bigger. A lot of people like the idea of putting a picture of their child or grandchild in the room. They can also put up photographs of their family members.
Decorate the Dining Room
with a dining table and chairs. You can also use your dining room table as a work surface. You can use this work surface to hold a computer and your favorite items. If you want, you can buy a coffee table for the room. You can buy coffee tables in different styles and designs. Some people like the idea of using glass coffee tables. You can also hang pictures, curtains, or rugs on the walls. Pictures and posters can add a lot of character to the room. You can also use artwork to decorate the walls. Painting the walls can add character to the room and give it a distinctive look. Some people also like to use flowers in their dining rooms. You can buy a bunch of colorful flowers and place them on the table. Flowers can also add character to the room. You can put candles and incense sticks on the table as well. The idea of having candles and incense sticks in the dining room is quite romantic. If you want, you can add lamps to the room. Lamps can also add a lot of light to the room.
Decorate the Kitchen
When decorating the kitchen, there are a lot of things to consider. If you are going to decorate the kitchen, you may want to think about the size of the room. You should also think about how you would like the room to look. Would you like the room to be more modern or traditional? Some people prefer to have modern designs in their kitchen. They are used to seeing this type of design in restaurants and hotels. Some people like the traditional style of design in the kitchen. They like to cook using the old methods. A lot of people have the kitchen painted white because they want the room to be clean.
Some people paint the walls of the kitchen in different colors. Some people choose to paint the walls in bright colors. If you want to decorate the kitchen, it is a good idea to make sure that you get the right paints and the right tools. It is important to check out what people in your area are doing. You can also check out the Internet for ideas.
Decorate the Bedroom
We all want our bedroom to be comfortable and attractive. We want to have a place to relax after a hard day. Our bedroom is the place where we can rest and reflect on what happened the previous day. If we live with our partner, it is the place where we can share and talk about things we did during the day. If you're single, you may want to spend time in your bedroom alone or talking to your significant other on the phone. Sometimes we just want to have a quiet place to read or write. There is nothing wrong with making your bedroom look beautiful and relaxing. When you are looking to decorate the bedroom, it is a good idea to use the right colors. For example, you can decorate the walls in bright colors to make the room more cheerful. You can also decorate the room with interesting accessories. You can decorate the bedroom in a modern style if you wish. You can choose to hang art on the walls, and you can decorate the room in a retro style. You may want to change the color of the bed covers.
Decorate the Bathroom
Bathroom decorations have become very popular lately. If you want to have a clean and pleasant bathroom, then you should decorate the bathroom. You should not decorate the bathroom with cheap products that will look ugly after a short time. You should buy high-quality bathroom products to make your bathroom look nice. You can use these suggestions when you are decorating the bathroom.
Make sure that you pay attention to details. The bathrooms in the home have the same importance as other rooms. However, some homeowners neglect to put some time into the bathroom. Therefore, you should make sure that you clean the bathroom as often as possible. Make sure that you replace old bathroom fixtures as soon as you can. Your bathroom should be clean and well maintained. You should use natural products for cleaning.
Use bright colors for the walls of the bathroom. You can paint the walls with any color you wish. However, you may want to go with a warm color, such as yellow. You can add interesting accessories to the bathroom, such as lamps, plants, and mirrors.
Decorate the Basement
The basement of your home has various uses. Therefore, it can be used to store various items. One of the main purposes of the basement is to protect your belongings from water damage. The basement is generally located under your house and it is separated from your living room. In addition, it is usually covered by concrete. This can protect your possessions from moisture. Some people even have basements in their garage. Therefore, the space is used to store different types of goods, including vehicles. However, you should never forget about the bathroom in your basement. You must clean the bathroom often. Cleaning the bathroom is one of the main functions of the basement. It's one of the places where you spend most of your time.
You should make sure that your basement is well-ventilated. The heat coming from the furnace will create warmth. However, the heat may increase the humidity in your basement. Therefore, you should install fans to help keep the basement dry. You can also have your basement insulated if you don't want to use a heating system.
Decorate the Garage
There are many ways you can decorate the garage. One of the best ways to decorate the garage is to hang pictures. Pictures are wonderful for helping to brighten up the garage. You should also consider painting the garage. Painting the garage can help you to improve its appearance. You can also use some wallpaper to decorate the garage. Wallpaper is very easy to apply. If you don't like the pattern you use, you can just change it.
If you are planning to paint the garage, you should be careful. You should follow the instructions on the label. You should also pay attention to the color you are using. You should use a primer before you start painting the garage. This will help you to get a good finish. The finish will depend on the type of paint you are using. You should use good quality paint. Make sure that you buy the right paint for the job. Some paints may dry too fast. If you don't buy the right paint, you may end up with a cracked garage.
Decorate the Yard
You should also decorate the yard around the house to make it look good. This will make your property look attractive and interesting. If you want to use flowers and plants in your yard, you should plant them in pots. This will make it easier for you to care for the plants. You should also pay attention to the color you are using. A red or pink house looks good with a green yard. This is why you should use colors that match the house. Make sure that you use colors that suit your taste. If you are going to paint the walls, you should do it first. You should use primer and paint to avoid getting the paint in your eyes. If you are planning to do some home improvements, you should first do some research. There are many useful websites that will provide you with the information you need. There are also many books that are worth reading.
You may also want to ask for professional help when it comes to improving the exterior of your home. You may also want to consider hiring an architect to help you to create the layout of your home.
Conclusion
In conclusion, to start decorating your home, you'll need to find the right decorating style for your home. This means that you'll have to consider your personal taste, your budget, and the size of your home.